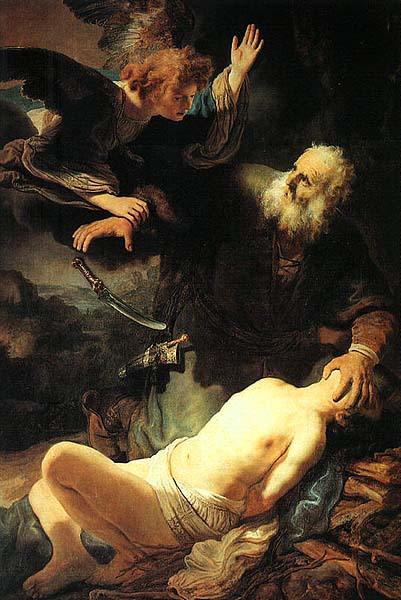 This year, my Sinncity Amsterdam
celebrates
the 400th anniversary (15 July 1606) of the world-famous 17th century painter Rembrandt van Rijn (1606-1669). This is why the greatest Dutch painter of the Golden Age is put into the spotlight throughout this year. I recently was invited to see some of his wonderful artwork.
Van Gogh Museum presents an exhibition by the
Rijksmuseum
and the
Van Gogh Museum
featuring a remarkable confrontation between the two geniuses of Baroque art: Rembrandt van Rijn and his Italian counterpart, Caravaggio. In this first exhibition over 25 monumental paintings, by the masters of chiaroscuro, from various international museums provide a visual spectacle with powerful images of love, emotion and passion. Rembrandt-Caravaggio shows exclusively over here.
His great painting
The Sacrifice of Isaac
left an overwhelming impression. Off course because of the technique but to be honest more because of WHAT is painted. The ALLEDGED love that Abraham displayed towards God by his willingness to sacrifice his only beloved son. Muslims, Jews and Christians praise Abraham for this socalled act of love. Every father in the world is probably directly floored by this painting.
I could take the road of ethics now and ramble on the book "Fear and Trembling by Søren Kierkegaard. The work begins with a meditation on the faith of Abraham when he was commanded by God to sacrifice his son Isaac, as told in Genesis chapter 22. Then follow the "Problemata," which address three specific philosophical questions raised by the story of Abraham's sacrifice:
Is there a theological suspension of the ethical? (That is, can Abraham's intent to sacrifice Isaac be considered "good" even though, ethically, human sacrifice is unacceptable?)

Is there an absolute duty to God?

Was it ethically defensible for Abraham to have concealed his purpose from Sarah, Eleazar, and Isaac?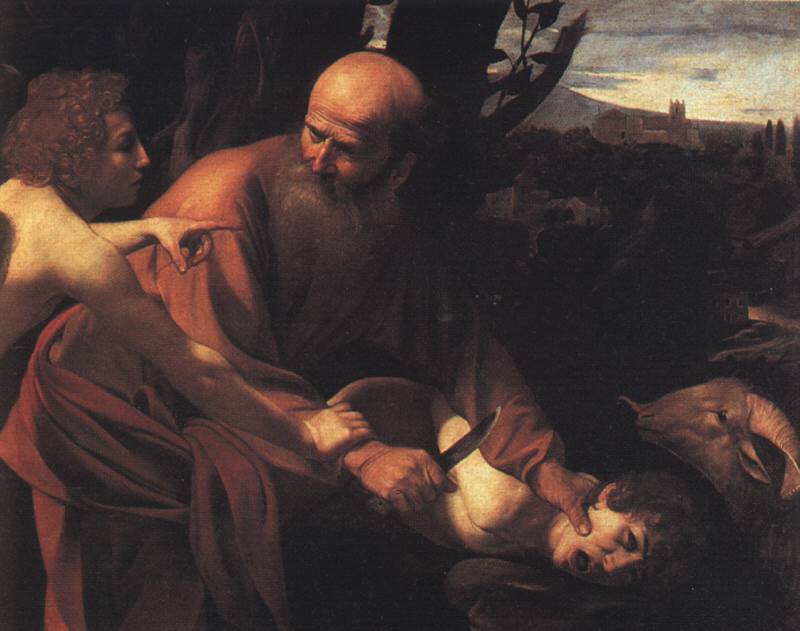 In Fear and Trembling, Kierkegaard introduces the "knight of faith" and contrasts him with the "knight of infinite resignation." The latter gives up everything for a great cause and continuously dwells with the pain of his loss.

I won't go that road today..
No, I believe that Abraham must have been totally insane. Thats my belief today.
(Update: Rembrandt upper left and Caravaggio lower right. I see Abraham despair in Rembrandts painting but a decisive and cruel Abraham in Caravaggio's)